NBRI Drives Cross-Border Collaboration in South East Asia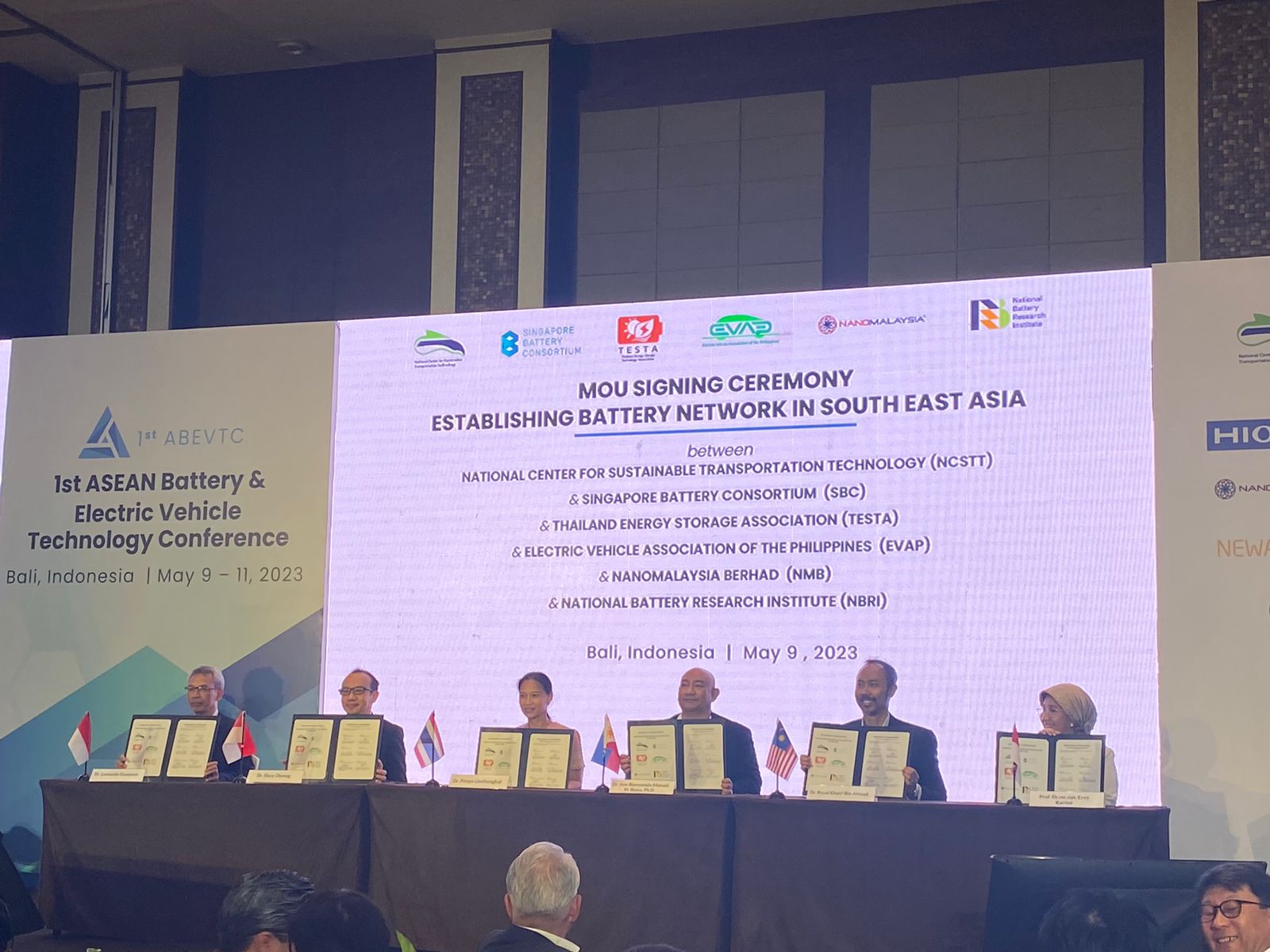 Bali, 09 May 2023 – In a momentum step towards strengthening the regional battery ecosystem for Electric Vehicles (EVs), a Memorandum of Understanding (MoU) signing ceremony was held in Nusa Dua, Bali, from May 09 to 11, 2023. The ceremony, conducted amidst the 1st ASEAN Battery & Electric Vehicle Technology Conference 2023, brought together key stakeholders across regional.
Representing Indonesia, the National Battery Research Institute (NBRI) and The National Center for Sustainable Transportation Technology (NCSTT) Institute Technology of Bandung, participated in signing the agreement. Other institutions that took a part on the agreements are as follows: Singapore Battery Consortium (SBC) from Singapore, Thailand Energy Storage Association (TESTA) represented Thailand, Electric Vehicle Association of the Philippines (EVAP) from Philippines, and Nano Malaysia Berhad (NMB) represented Malaysia. The event highlighted the importance of cross-border collaboration in advancing the battery network in South East Asia, fostering an integrated and robust EV industry.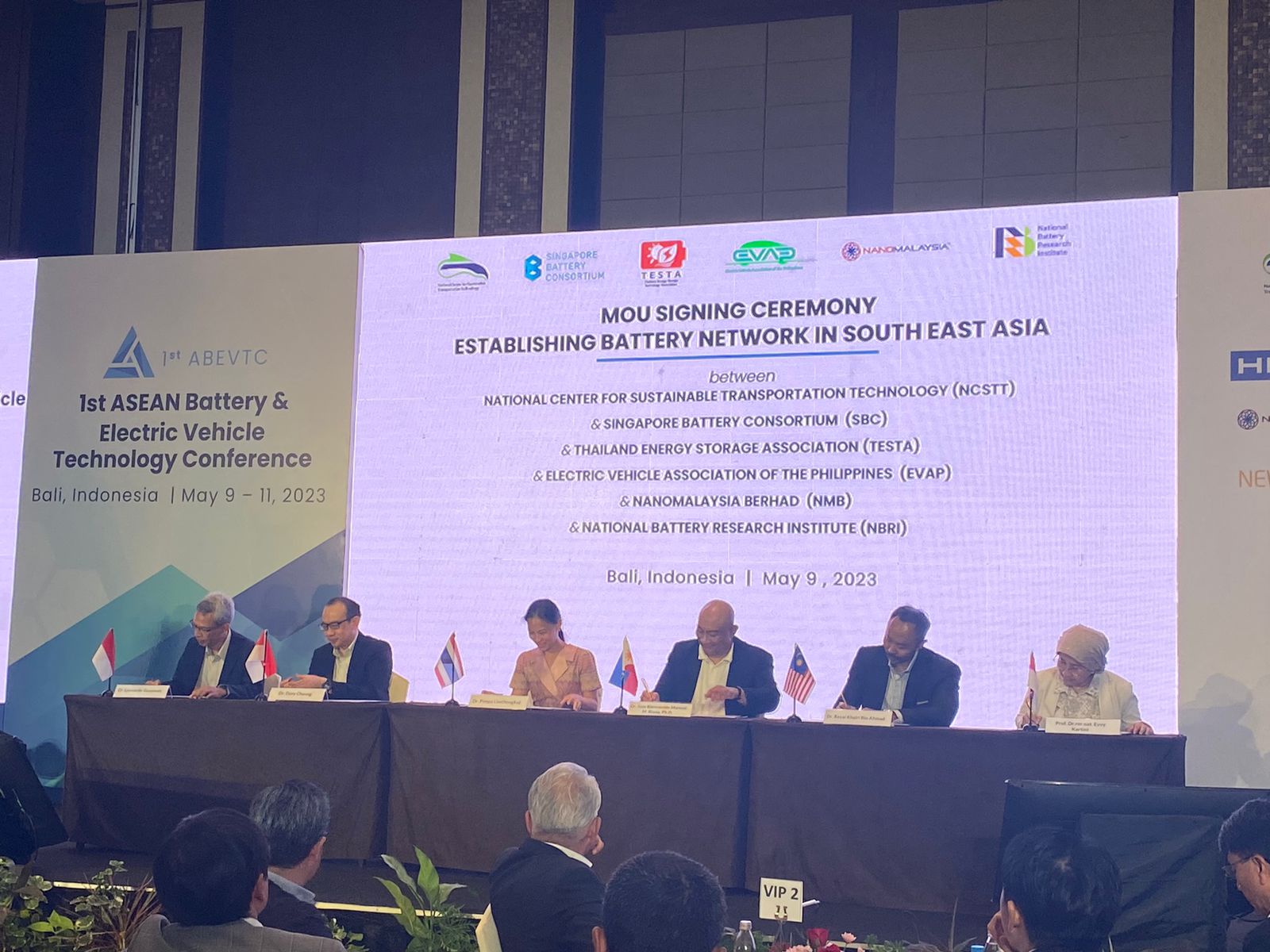 The MoU signing ceremony served as a testament to the commitment and collaboration among the participating countries to develop a regional battery network. By joining forces, Indonesia, Thailand, Philippines, and Malaysia aim to leverage their collective resources, expertise, and market potential to accelerate the growth of the EV industry in region. The agreement sets the stage for collaborative research, knowledge sharing, technology transfer, and policy harmonization, ultimately bolstering the regional battery ecosystem and propelling the adoption of sustainable transportation solutions.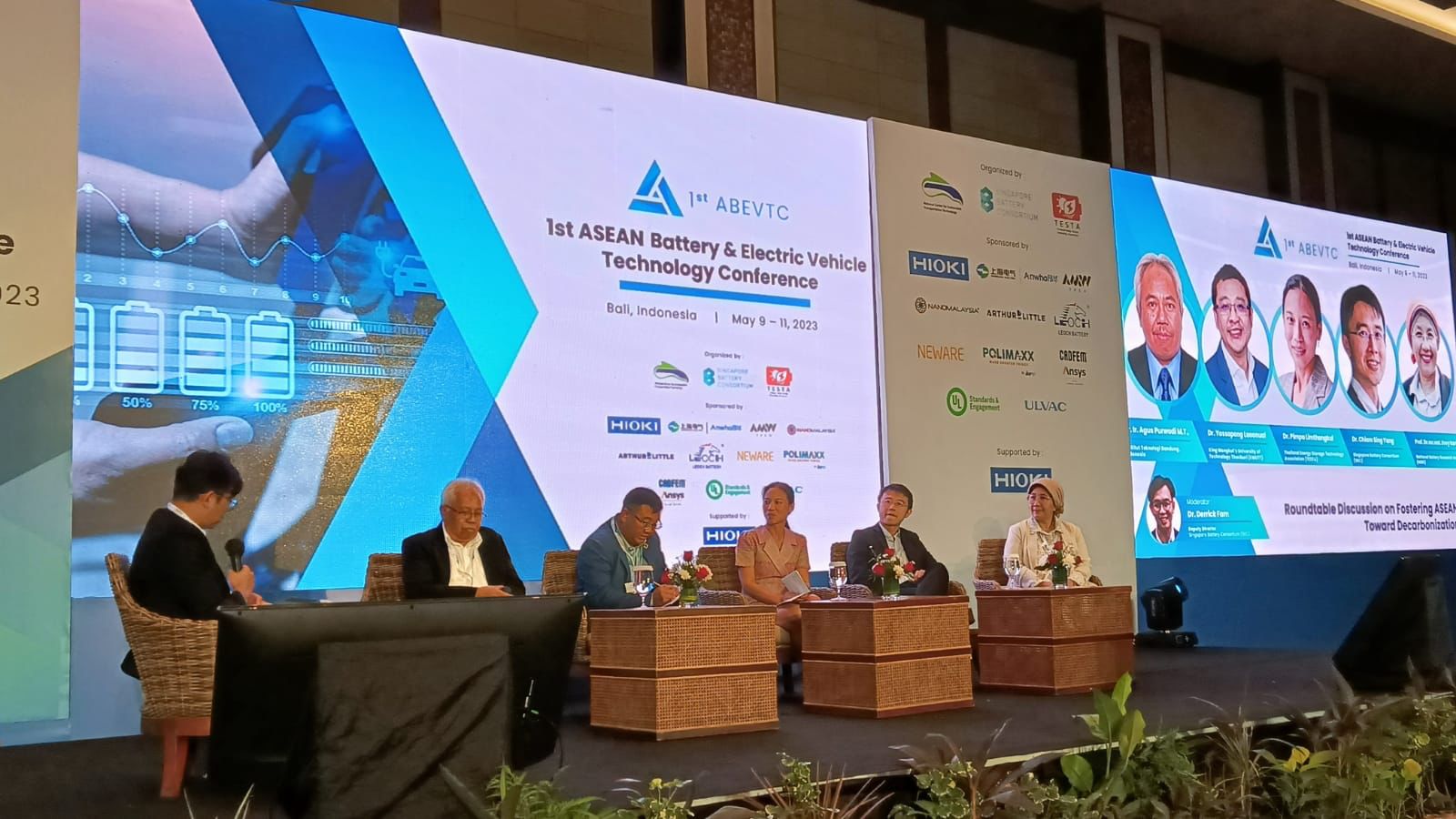 During the panel discussions at the conference, Prof. Evvy Kartini, Executive Director and Founder of NBRI, emphasized the significance of Indonesia's local mineral resources, skilled manpower, and skill development in building an integrated and robust battery manufacturing sector. Prof. Evvy highlighted the country's potential to become a key player in the global EV industry, underlining the importance of collaboration among stakeholders to harness Indonesia's strengths for the benefit of the ASEAN region.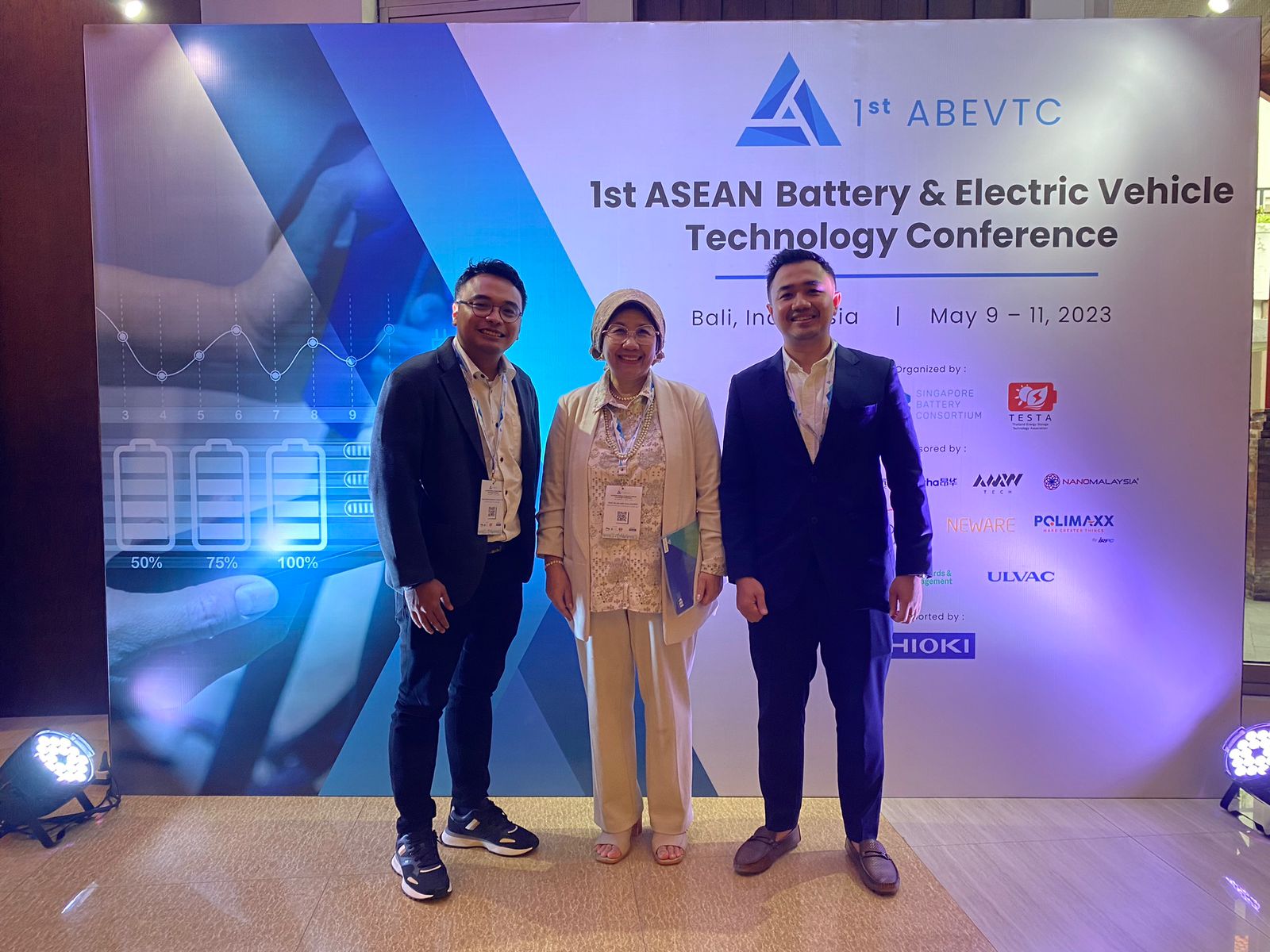 At the same event, Mr. Muhammad Firmansyah, Program Director of the NBRI, seized the collaboration opportunity with all stakeholders. Recognizing the value of partnership, Mr. Firmansyah engaged with delegates from various industries to foster collaborative projects and explore avenues for technology exchange, research collaboration, and market expansion. Such collaborations are vital for driving innovation, promoting technology adoption, and creating a sustainable EV ecosystem that caters to the needs of the ASEAN market.
The MoU signing ceremony underscores the importance of collaboration, agreement, and commitment in advancing the regional battery network in the EV industry in South East Asia. By working together, sharing knowledge and resources, and aligning their efforts, Indonesia and ASEAN countries can play a pivotal role in shaping the global EV industry. The collaboration signifies a shared vision for a greener and more sustainable future, solidifying ASEAN's position as a key player in the global transition towards electric mobility (MWSM).