M Nizam Fanami
Internship Experience : Studied The Effect of pH on The NMC Precursors
Nizam Fanani – STTN-BATAN
Getting the opportunity to be able to do an internship at National Battery Research Institute (NBRI) is a very valuable experience. NBRI which is an Indonesia's independent institute for electrochemical energy storage science and technology, supporting research, training, and education, gave me a lot of knowlegde and real work experience to be applied later.
During my internship, I learned a lot about battery manufacturing, especially in the synthesis of battery cathodes and the main focus I studied was the effect of pH on NMC precursors during the washing process. Where the purpose of the washing process is to dissolve the impurities contained in the NMC cake such as Na (the cake is in an alkaline condition). So the lower the pH value (close to the washing water pH value = 7) which can be obtained from the washing process, the impurities contained in the cake will decrease. To accelerate the decrease in pH, it can be done by stirring during the washing process because the impurities in the cake will be more easily dissolved in the washing water.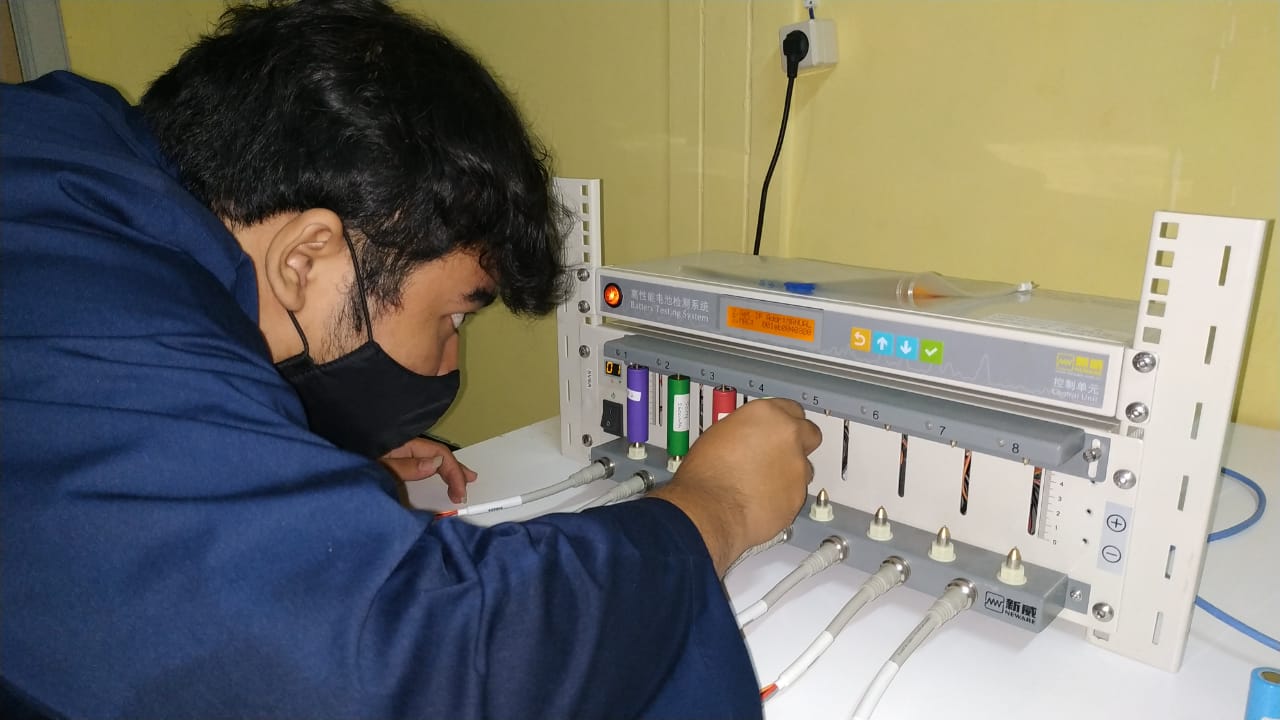 Besides that, I also studied the results of the characterization of the materials used in the manufacture of cathodes and of course the resulting products. Not to be left behind, we also learned about the performance of the battery with a charge-discharge instrument.
Of course not all of them are easy for me, but the supervisor and person in charge of each process was very good at providing explanations, practices, and was very open when I asked about problems I encountered. The working atmosphere that I felt during my internship here was very positive. Interaction with superiors and other employees is not a problem because of their friendliness.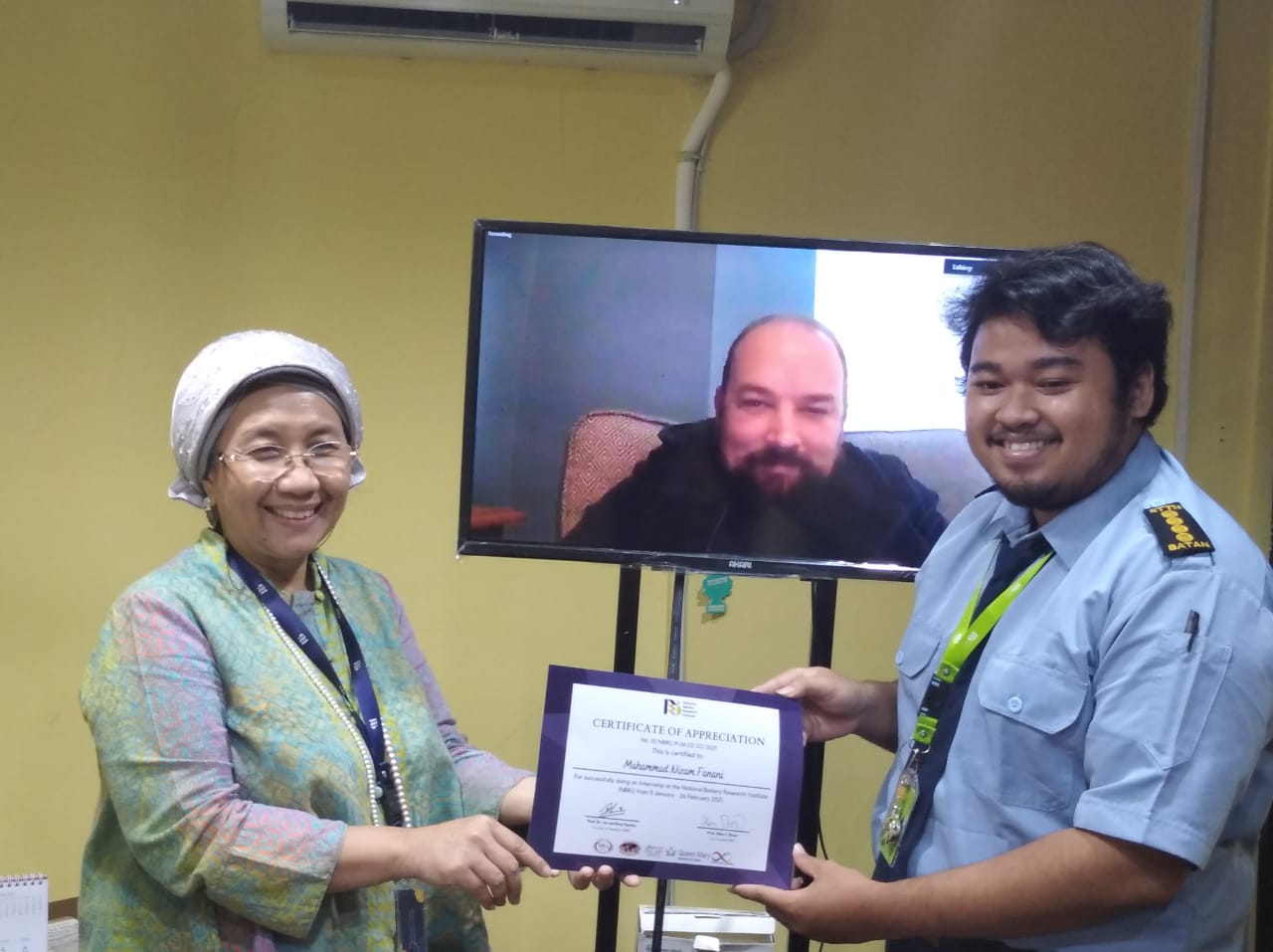 For everything I have gained from here, I am very grateful to be part of the NBRI even though it is only for a short time and to everyone in NBRI. Lastly, I pray that goodness will always accompany NBRI and everyone, what is done will bring benefits to the Indonesian people in particular, and always uphold honesty.