Fajrul Mawaddah
Internship Experience : Studying about the effect of milling time and rotation speed on Li-NMC performance
Fajrul Mawadah – STTN-BATAN
On the early 2021, I had a an opportunity to work as an intern for NBRI (National Battery Research Institute). Throughout my time at NBRI, I studied about battery technology, battery manufacturing industry because NBRI aims to contribute to the overall research capacity and training environment in Indonesia in Battery Research.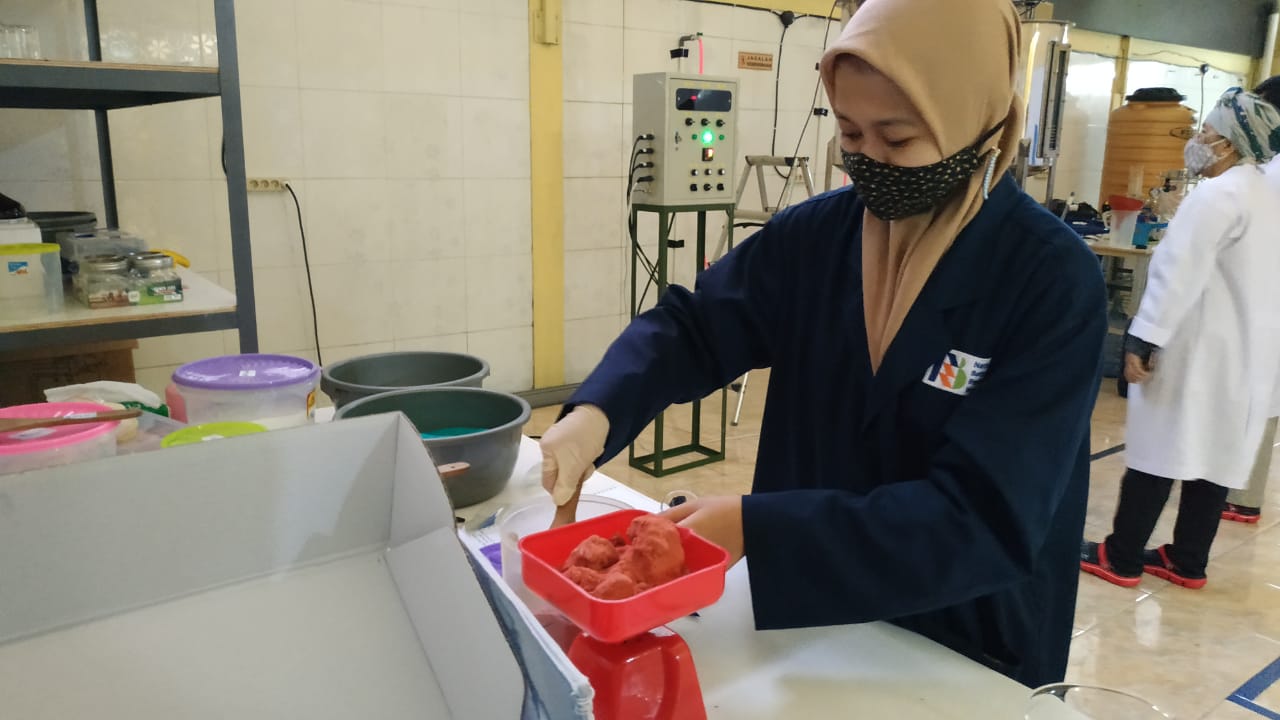 For final report, I had a title about "The Effect of Milling Time and Rotation Speed on Li-NMC Cathode Performance". On this report, I study about optimization of time and rotaion speed on milling process so it produces homogeneous and small size particle of NMC Cathode for the last. Optimization is needed because to achieve the "best" design relative to a set of prioritized criteria. These include maximizing factors such as productivity, strength, reliability, longevity, efficiency, and utilization.
During intern at NBRI, I feel glad because I get experience especially in workteam. I get knowledge that i didnt get in the lecture. The environmet here makes me like I am at the work because the people are discipline and hardworking, a lot of knowledge increase during intern which of course can be used as experience for working in the future. for me personally, of course I feel satisfied because I do activities of workship well until the end.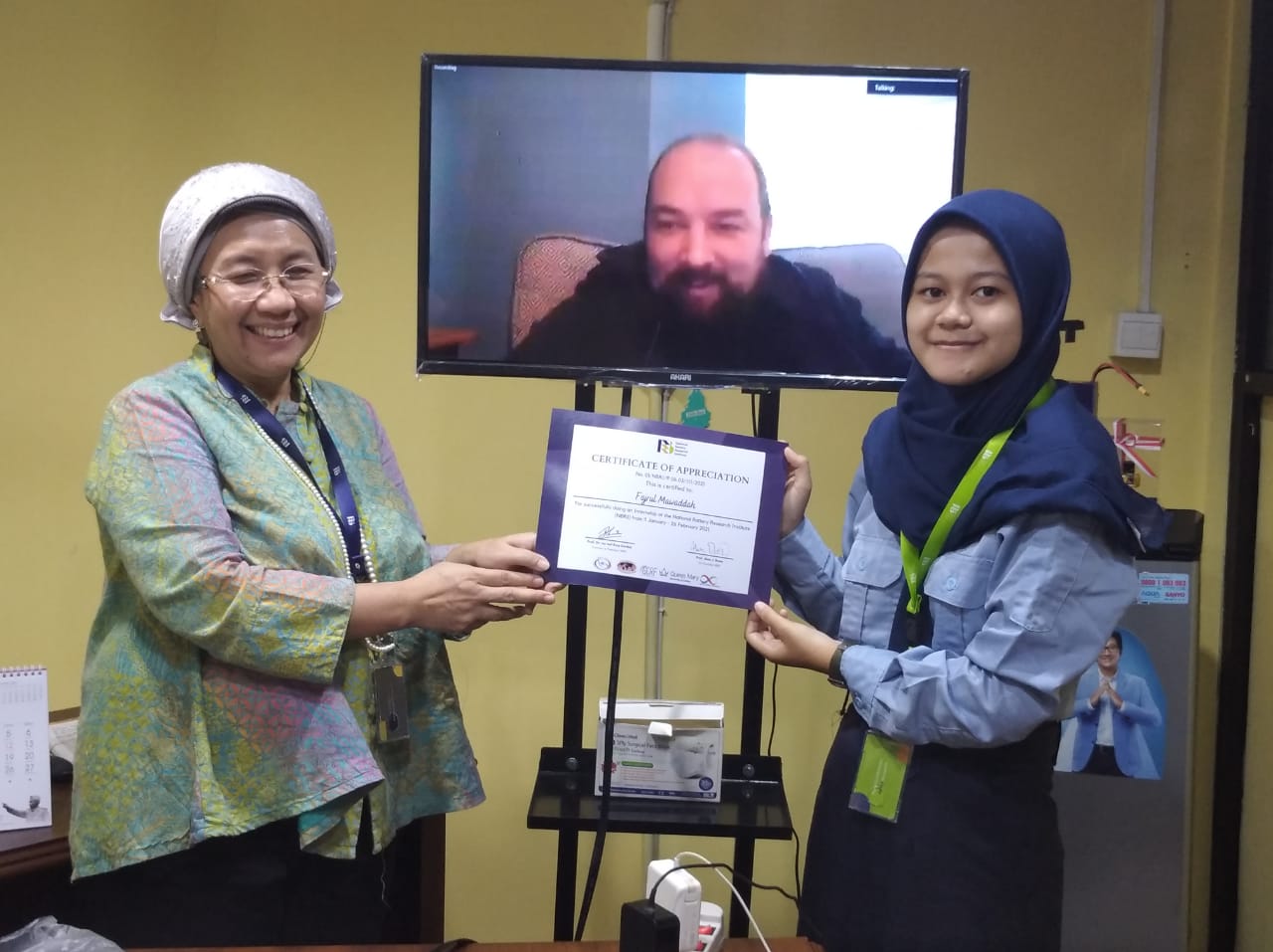 This internship was more than I could have ever hoped for. I am so thankful for the opportunity I got to complete for an amazing company, with amazing people. Cheers! Thank you!