Showcasing Battery Innovation through Electric Vehicle Indonesia Exhibition 2023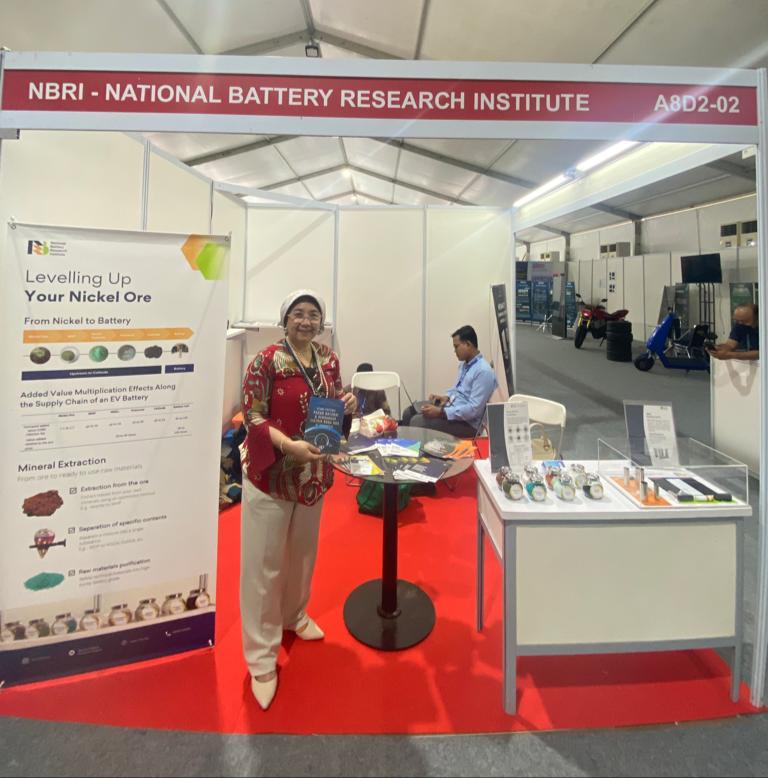 Jakarta, 26 May 2023 – The National Battery Research Institute (NBRI) took a center stage as a supporting partner at the Electric Vehicle Indonesia Exhibition 2023, held three days (24-26/05) at the Jakarta International Expo (JIEXPO) Kemayoran, Jakarta. Electric Vehicle Indonesia Exhibition is an annual exhibition & trade event, organized by GEM Indonesia as one of leading event organizer in Indonesia.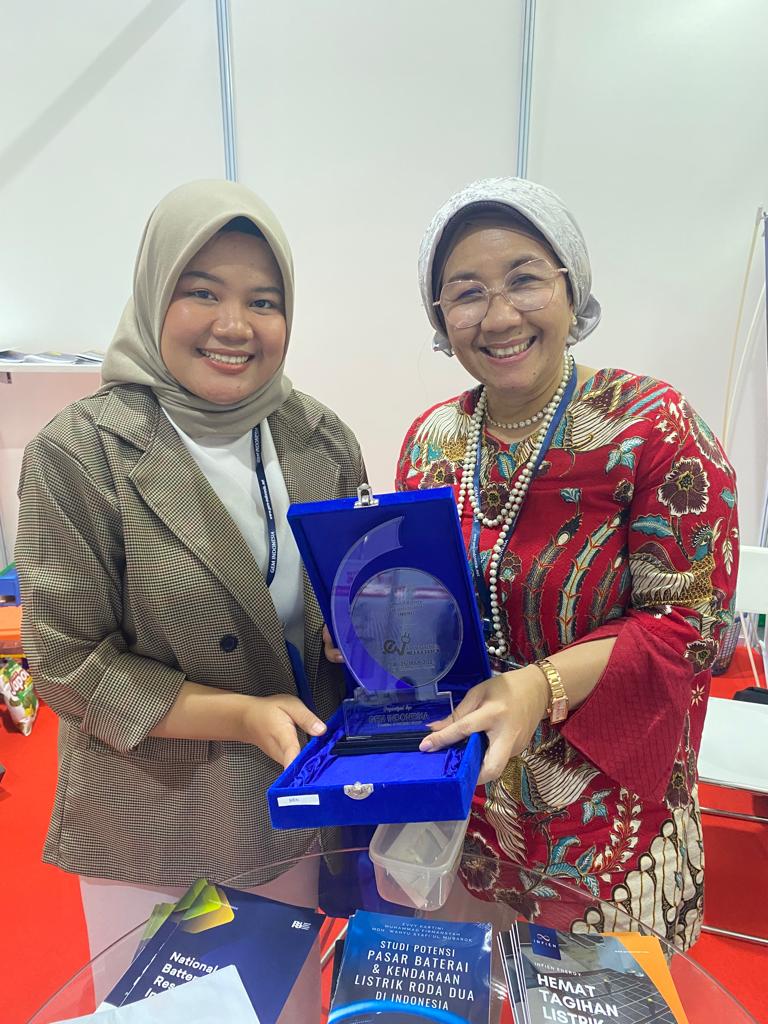 Electric Vehicle Indonesia Exhibition 2023 becomes the ASEAN's largest international trade fair for automotive, electric vehicle, logistics, and mining solutions. This exhibition focused on electric vehicles (EV), technologies, components and EV manufacturing solutions that was successfully attracting over 8,000 attendees with more than 450 international exhibitors. NBRI's participation went beyond exhibition, as it conducted insightful seminars on battery standardization and battery swap on the main stage for two days.
As a supporting partner, NBRI played a crucial role in disseminating research findings and promoting collaboration in EV ecosystem, including battery technology. The opportunity to conduct seminars on battery standardization and battery swap enabled NBRI to share their expertise with industry professionals, fostering knowledge exchange and driving the development of standardized practices in the EV sector.
At their exhibition stand, NBRI showcased their battery research products and publication, providing a platform for on-the-spot consultations. The engagement with industry leaders was evident as BAK Power battery, a leading battery company from China, engaged in technical discussion with the NBRI team. This collaboration underscores the importance of international cooperation in advancing battery technology, where the exchange of ideas and expertise can propel innovation and accelerate the adoption of EV in a global scale.
The participation of NBRI in Electric Vehicle Indonesia Exhibition 2023 emphasizes the significance of research dissemination and collaboration in accelerating the development and adoption of sustainable transportation solutions. By showcasing their research products and facilitating technical discussions, NBRI inspires attendees to recognize the critical role of research institutions and collaborative efforts in driving the advancement of battery technology. Such initiatives are essential for building more sustainable future (MWSM).