NBRI Takes Active Role in Mentor Training Program for Renewable Energy Companies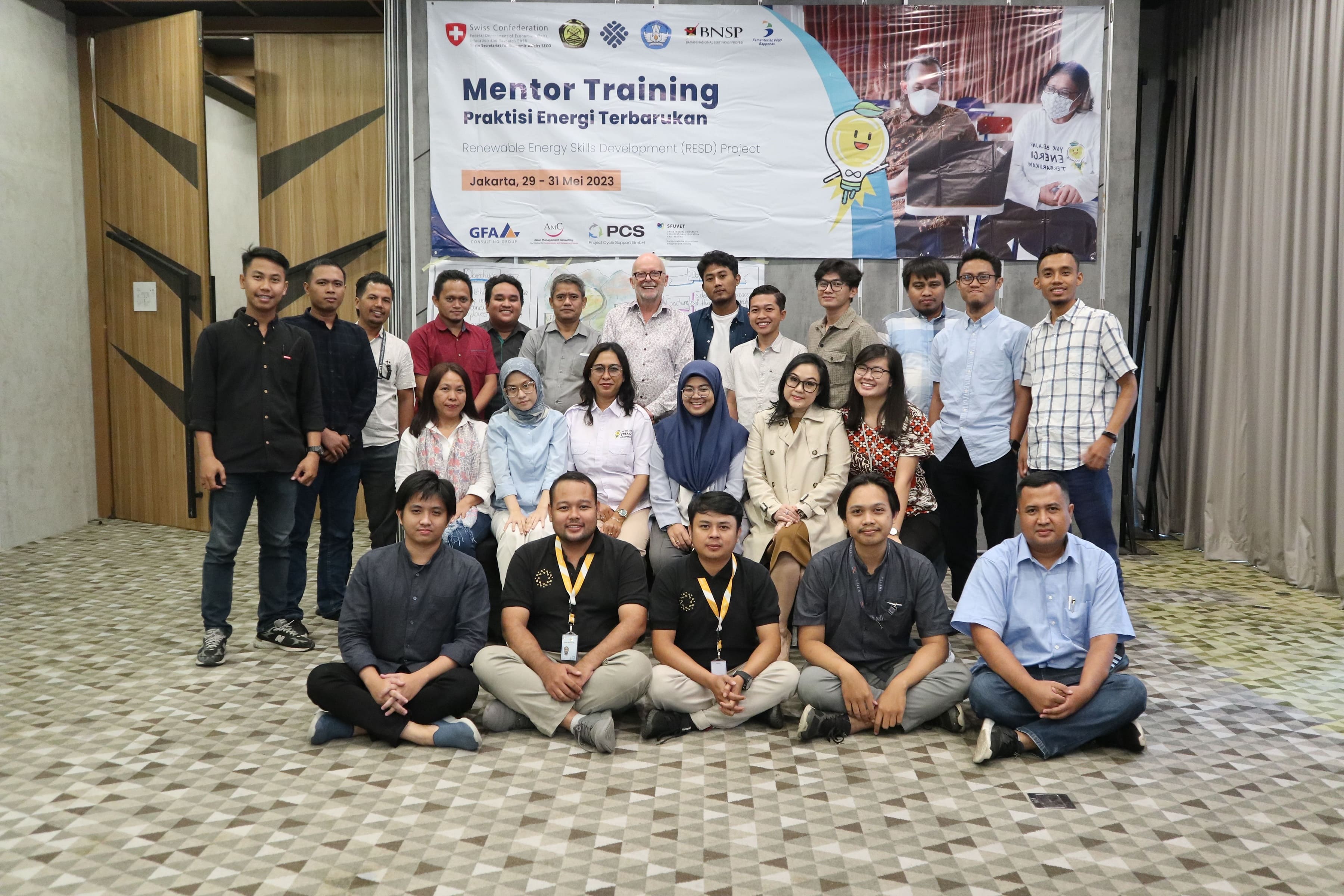 Jakarta, 01 June 2023 – The Ibis Style Simatupang Hotel in Jakarta was abuzz with energy while the Renewable Energy Skills Development Project (RESD) conducted mentor training program for renewable energy companies. This three-day training (29-31/06) was part of implementing program under an agreement between the Swiss Confederation (SECO-State Secretariat of Economic Affairs) and the Indonesian Government, represented by the Ministry of Energy and Mineral Resources. With a focus on enhancing internship experiences, this program aimed to equip participants with valuable mentoring skills and teaching methodologies.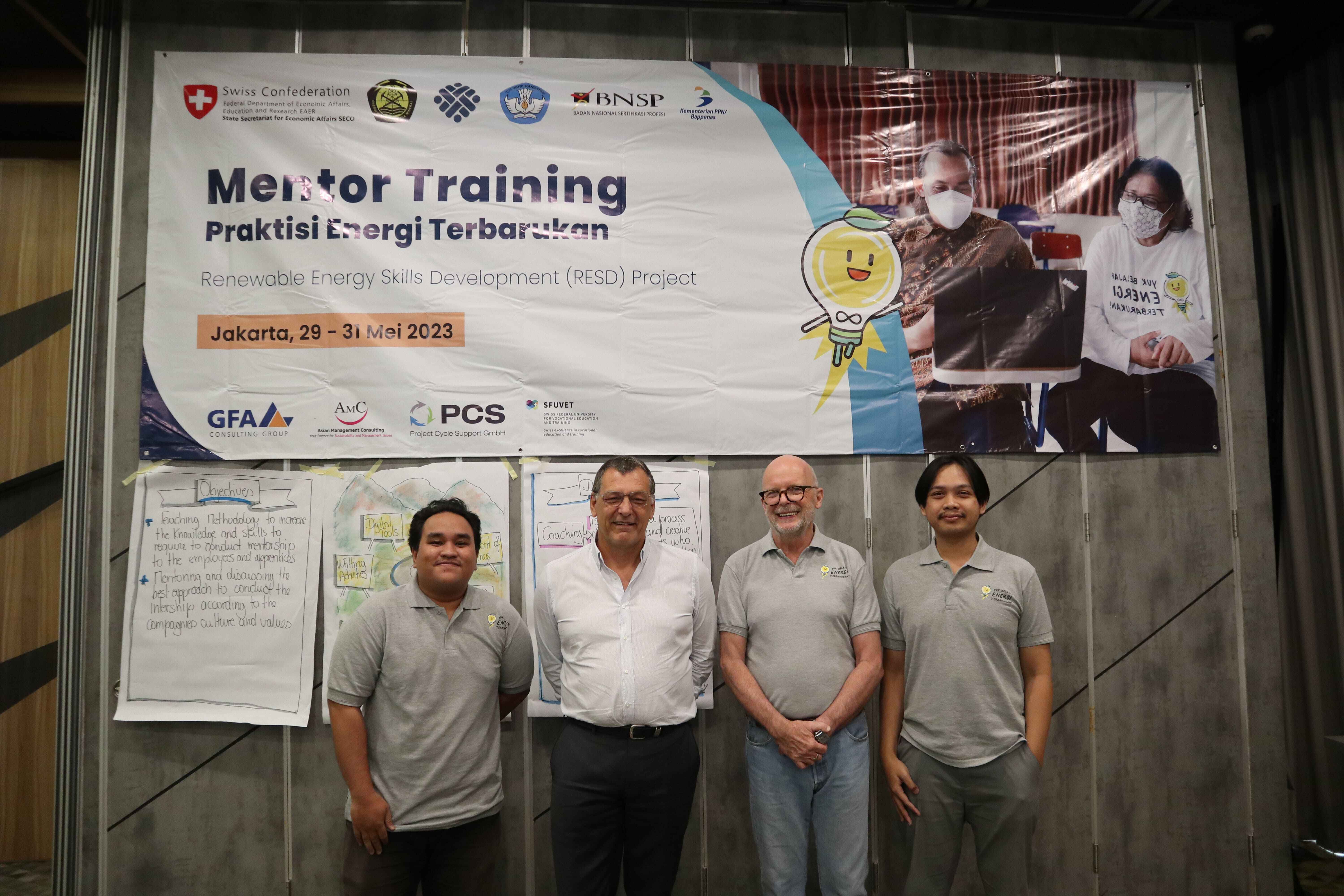 Among the 10 renewable energy companies invited to the training, PT. Infiniti Energi Indonesia-also known as INFIEN Energy-(the NBRI's closest industry partner) together sent two participants. Agung as Senior PV Engineer of INFIEN Energy and Raychan as Electrical Engineer of NBRI, to join the other 18 delegates from various renewable energy companies in this comprehensive mentor training program. The topics covered teaching, pedagogy, and internship-related areas, including the role of mentors in ensuring successful internships, prioritizing learning process and phases, adopting competence-oriented strategies, defining teaching intentions and learning objectives, and assessing intern performance.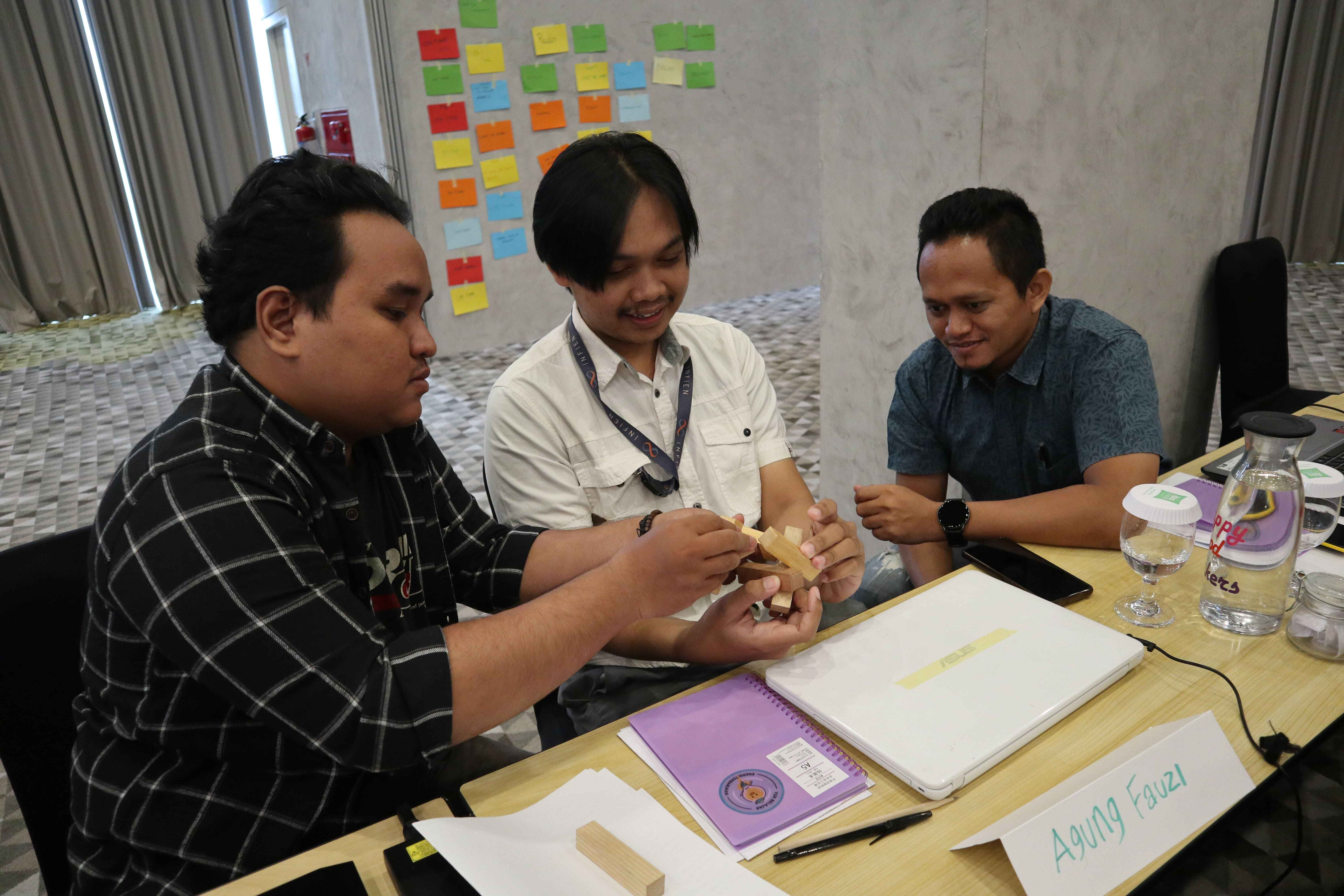 The training program had two core objectives: to provide participants with a workshop on teaching methodologies that would enhance their knowledge and skills in conducting effective mentorship for interns, and to foster discussions on the best approaches to conducting internships aligned with each company's unique culture and values. The training emphasized the importance of internships as valuable opportunities for students to apply their knowledge, gain practical experience, and develop crucial skills in the renewable energy sector.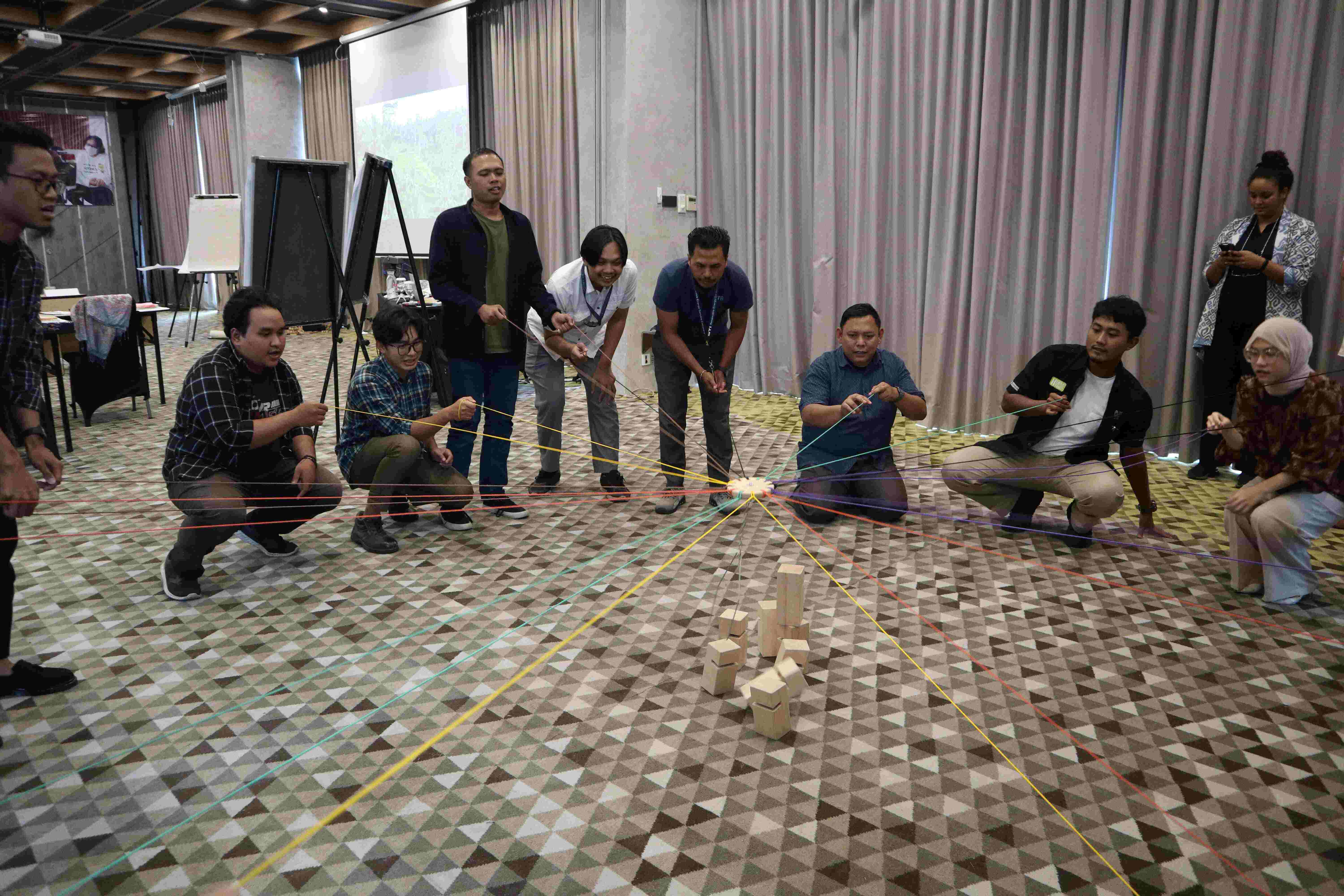 By equipping mentors with effective teaching methodologies and emphasizing the relevance of internships, this training program aims to benefit both the interns and the participating companies. Interns gain hands-on experience, exposure to real-world challenges, and the opportunity to contribute on meaningful projects, while companies can effectively nurture and guide interns, enabling them to make meaningful contributions to the organization while also preparing them for future careers in the renewable energy industry.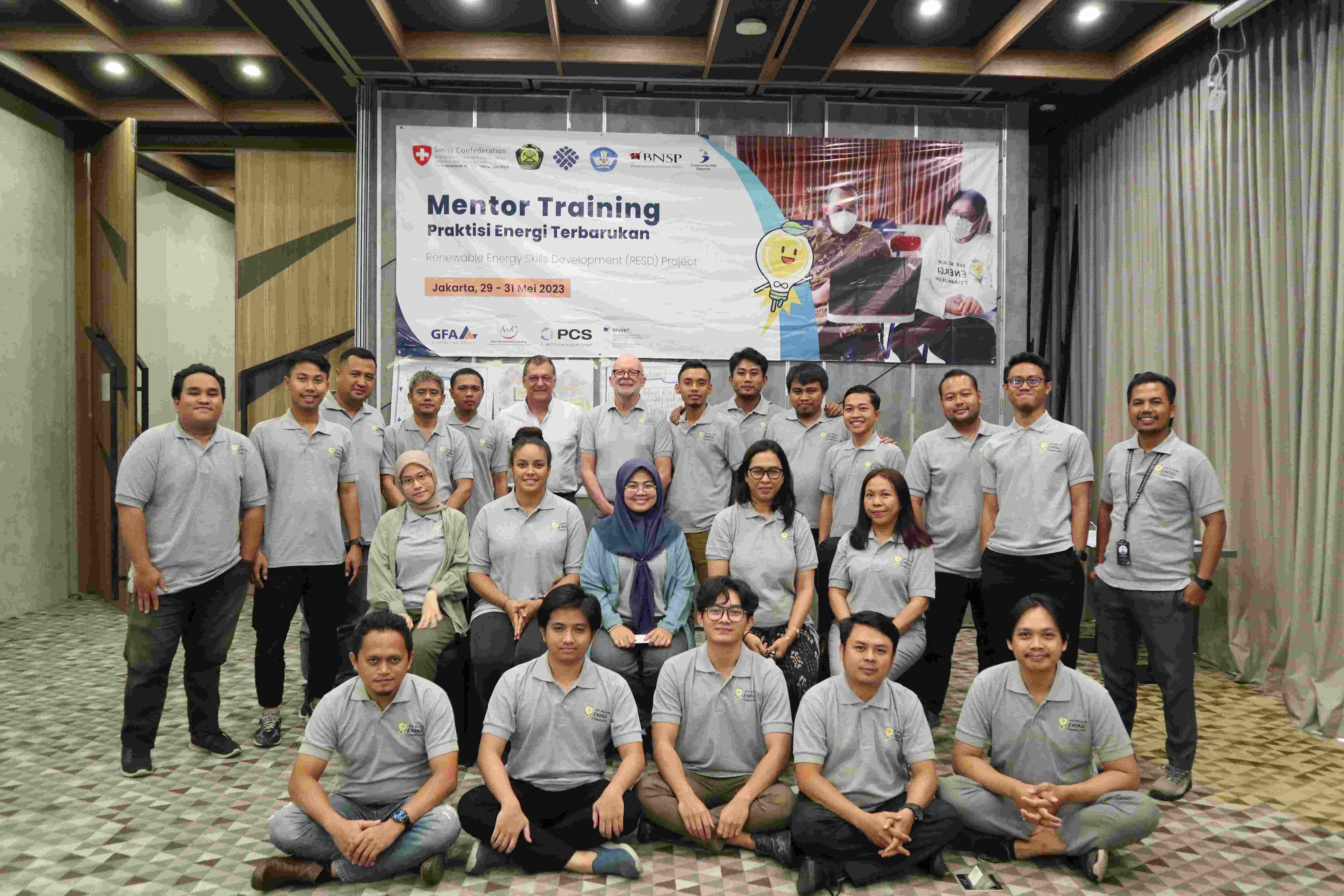 The active involvement of NBRI in the mentor training program demonstrates their commitment to fostering a skilled and knowledgeable workforce in the renewable energy sector. By sharing expertise, adopting effective teaching methodologies, and aligning internship practices with industry values, NBRI, together with other renewable energy companies, is contributing to the development of a robust and sustainable renewable energy workforce in Indonesia (MWSM).