NBRI Lecture #2
On November 17, 2020 an NBRI Lecture was held. In this moment, the event was preceded by an opening from Prof. Dr. rer nat Evvy Kartini as founder of NBRI. She is also a moderator in this event. The event then continued with the introduction of the NBRI program, the benefits of being an NBRI member, presented by Mr. Firmansyah as the project leader of NBRI.
Participants who took part in this event were not only from Indonesia but also from several countries such as Canada, UK, Philippines, Turkey and Ghana. This event was then continued with the presentation of material from guest lecturers from the Australian National University, namely Dr. Alexey who brought material about the development of research carried out at ANU related to sodium batteries and grid batteries. The explanation given by Dr. Alexey is very comprehensive and the participants actively listen to the material.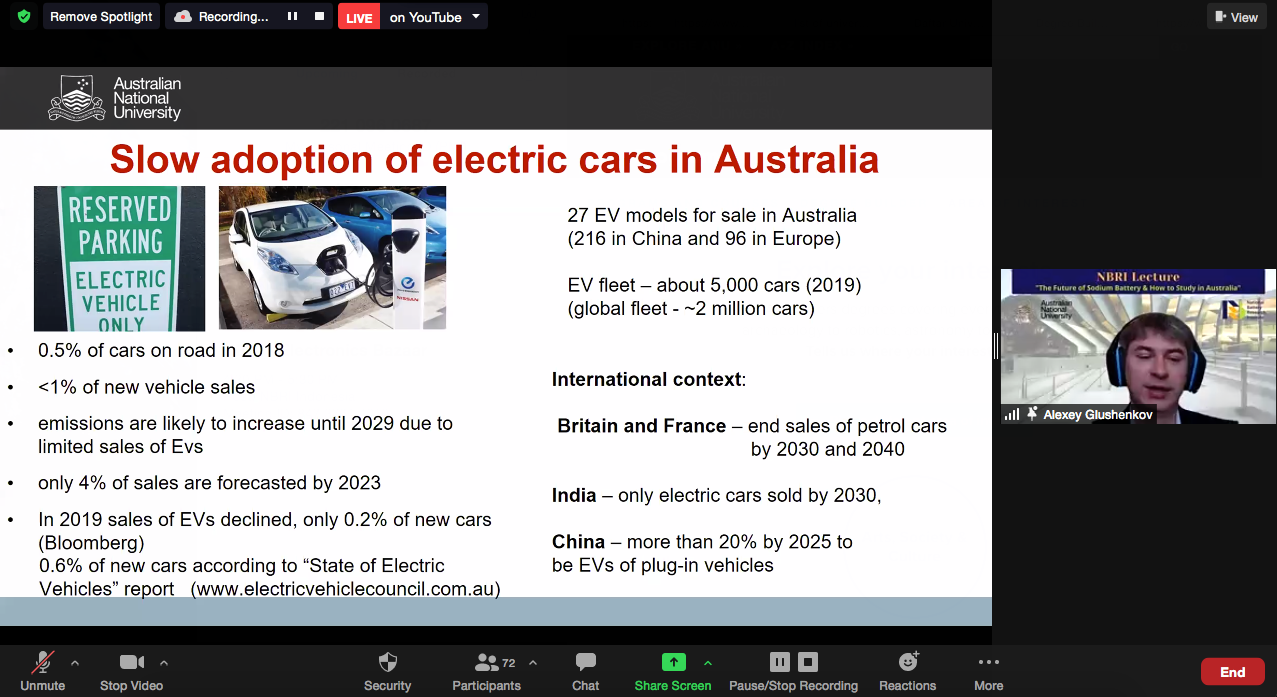 After finishing presenting the technical material, the event continued with the presentation of material from Mr. Jay Poria as an international relations from ANU who gave a detailed explanation of how to study in Australia and what scholarships can be applied for to obtain education in Australia. This explanation then converged into a way to get an education at ANU.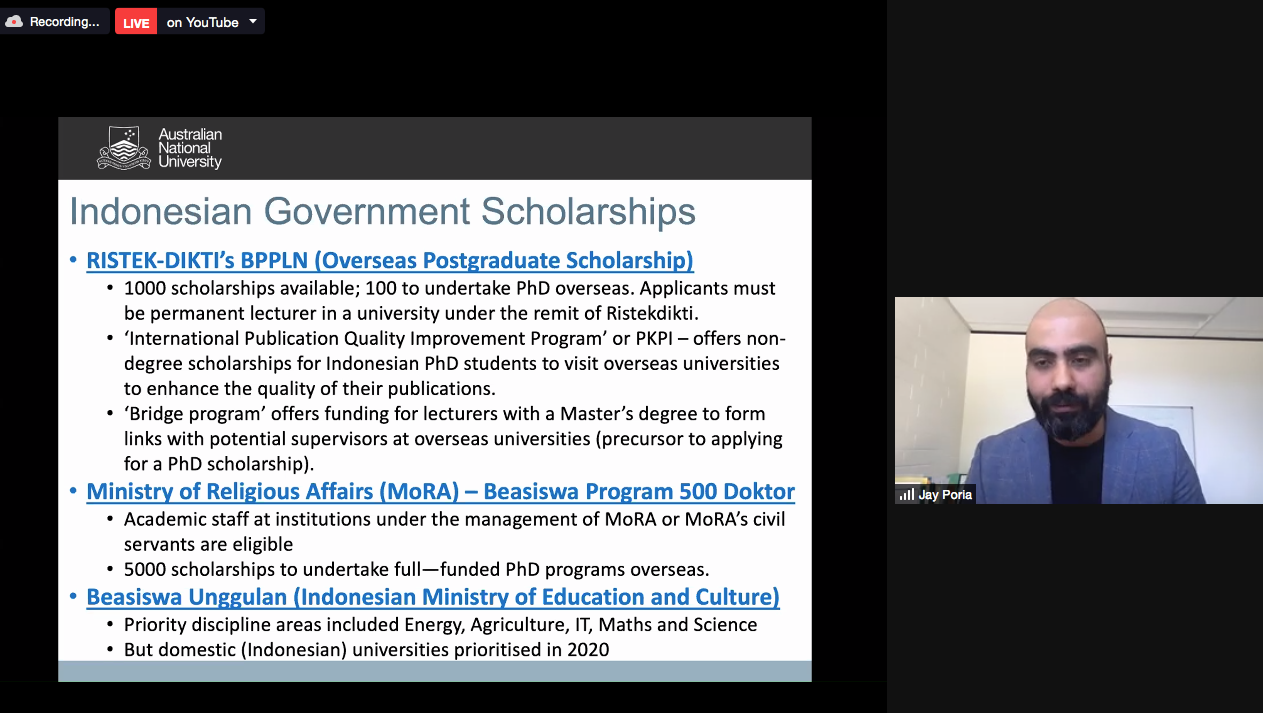 After all the material presentation is complete, participants are given the opportunity to ask questions and discuss with the speakers and lectures. The participants were very enthusiastic and enthusiastic. This is evidenced by the number of questions asked by the participants. This event lasted for 2 hours and from the beginning to the end of the event, the participants in the room stood at 97 participants.
NBRI will continue to provide lecture events, talks, focus group discussions and other activities in order to carry out one of its missions to disseminate information and educate the public not only in Indonesia but also internationally.
For further information and the record please do like and subscribe our social media:
youtube : https://www.youtube.com/channel/UC4yAjk-5CTIQtu30r4OPHmg
Instagram : https://www.instagram.com/nbri.indonesia/
LinkedIn : https://www.linkedin.com/company/69897535/admin/