International Battery Summit 2023: The First International Battery Summit in Indonesia
South Tangerang, 16 August 2023 – The first ever International Battery Summit (IBS) in Indonesia had been conducted at Puri Ratna Hall, Grand Sahid Jaya Hotel, Jakarta on August 1-2, 2023. The event was organized by National Battery Research Institute (NBRI) along with Queen Mary Institute London, and Indonesian Nickel Miners Association (APNI). The overarching theme of the event was "Battery as A Core Technology For Accelerating Clean Energy Transition."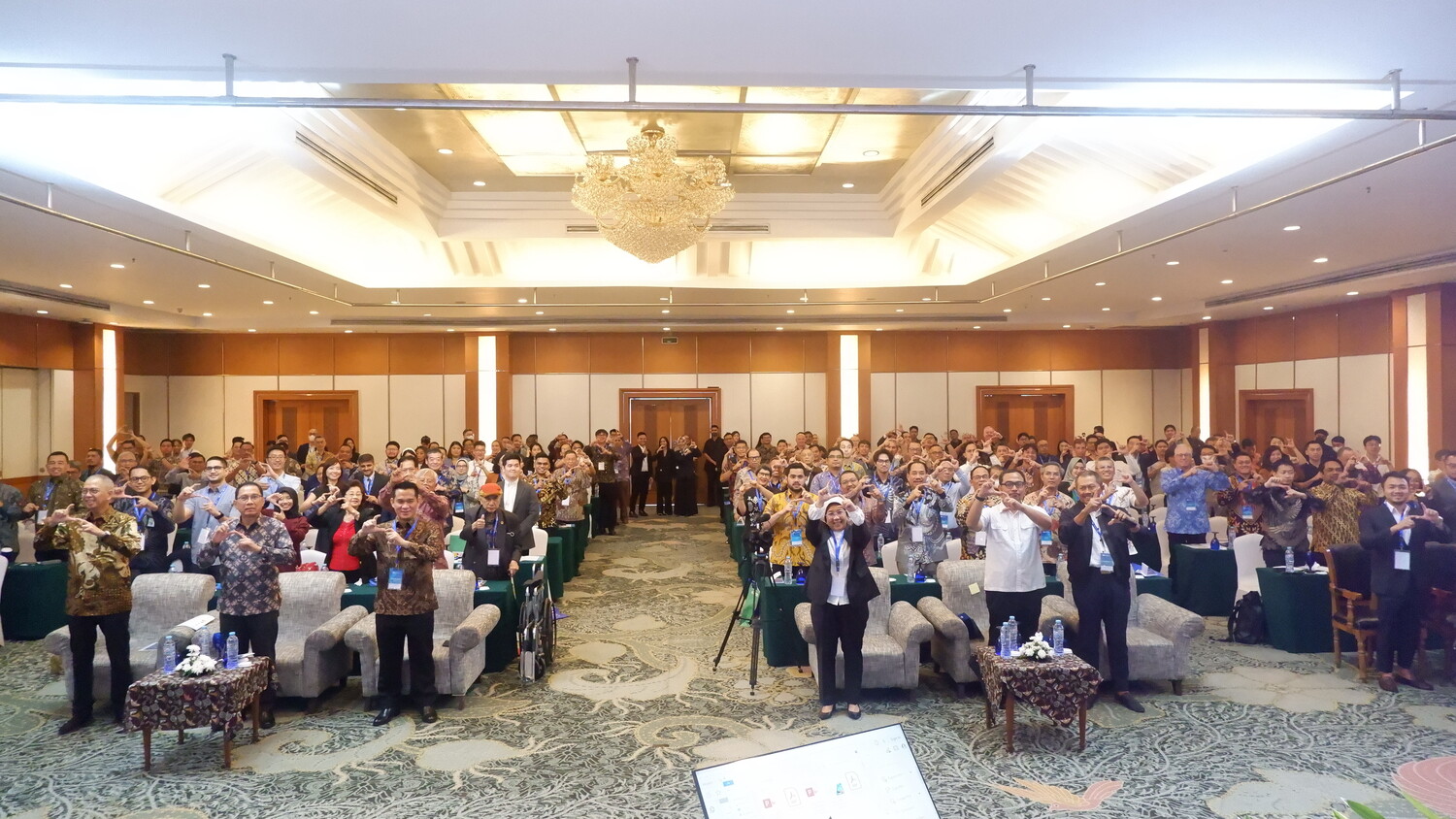 IBS 2023 managed to gather approximately 270 participants from 12 countries, including representatives from the battery manufacturing and recycling industry, mining industry, government and policy makers, and the open public to discuss several emerging topics regarding battery and electric vehicle implementation in Indonesia in the near future. The summit provided 16 sessions of discussion with each discussing about a specific topic covering mineral upstream and downstream, battery fabrication and standardization industry, battery recycling industry, and human resource management in the battery industry. Each session was filled with 5 speakers with each giving their valuable take on the discussed topic. Some of the speakers ternama seperti Prof. Dr. rer. nat. Evvy Kartini (Founder of NBRI), Dr. Moeldoko (Founder of Indonesian Electric Vehicle Industry Association), Tonny H. Gultom (Director of PT. Halmahrea Persada Lygend), Toto Nugroho Pranatyasto (Director of Indonesia Battery Corporation), Jai Un Chun (General Manager of Hyundai Kefico ASEAN), Kevin Phang (CEO of PT. Swap Energi Indonesia), Dr. Robert Pell (Founder and CEO of Minviro UK), and many others.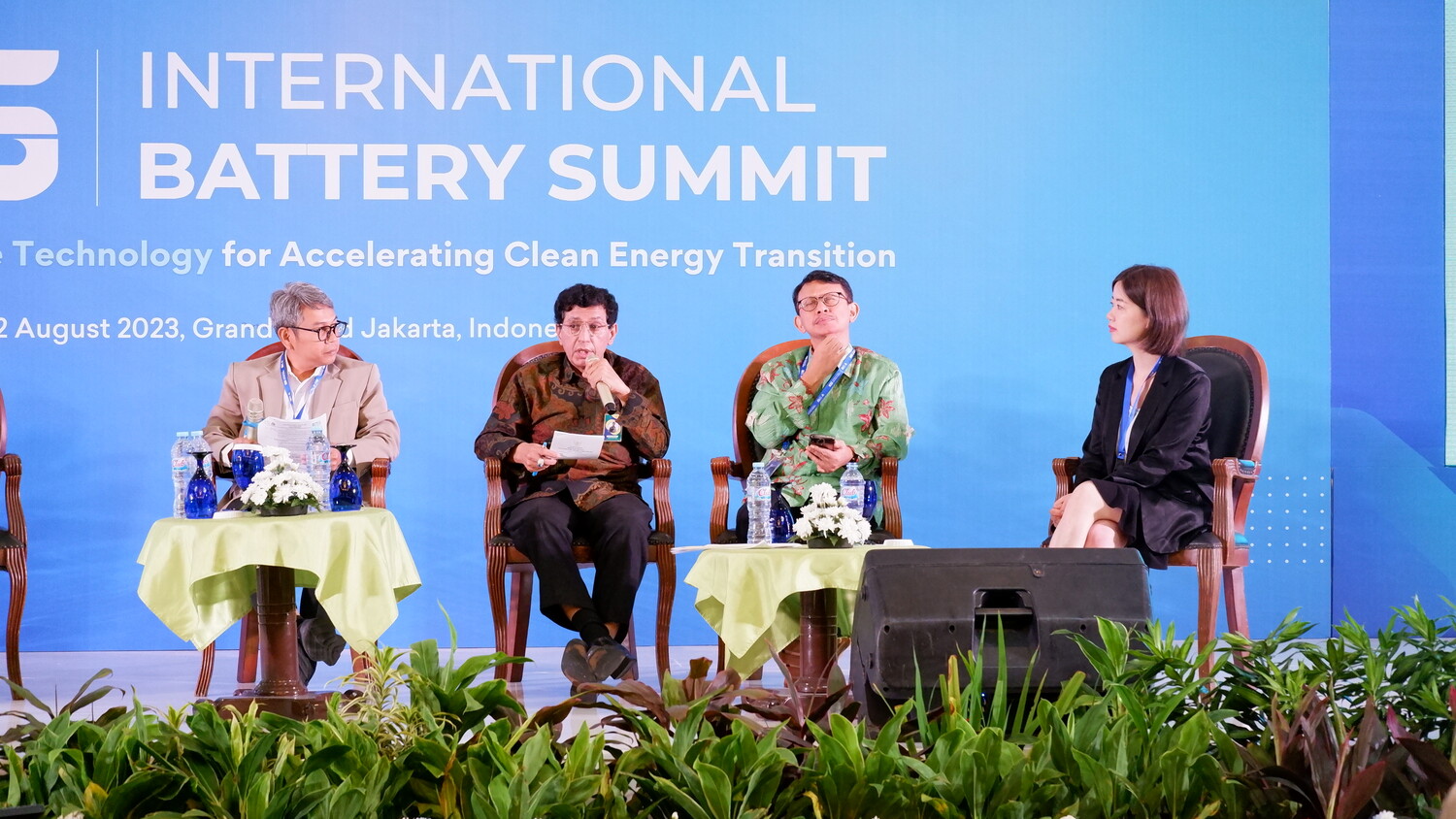 Several key takeaways from the sessions are the need of Indonesian Nickel Index to increase Indonesia's nickel competitiveness, the need of embracing good mining practice and good governance in mining industry with strong ESG commitment for a more sustainable mining and battery industry, the encouragement to facilitate research and innovation in battery engineering, the need of implementing incentives for individuals and/or industry that are adopting renewable energy and electric vehicles, the need to prepare battery recycling industry, and many more. IBS 2023 was then closed by an MoU signing to form the Indonesian Battery Association by National Battery Research Institute (NBRI), ABC Battery, PT. Infiniti Energi Indonesia (INFIEN), PT. Indo Energi Elektrik (Birubatt), and PT. Gotion Indonesia Materials (Gotion).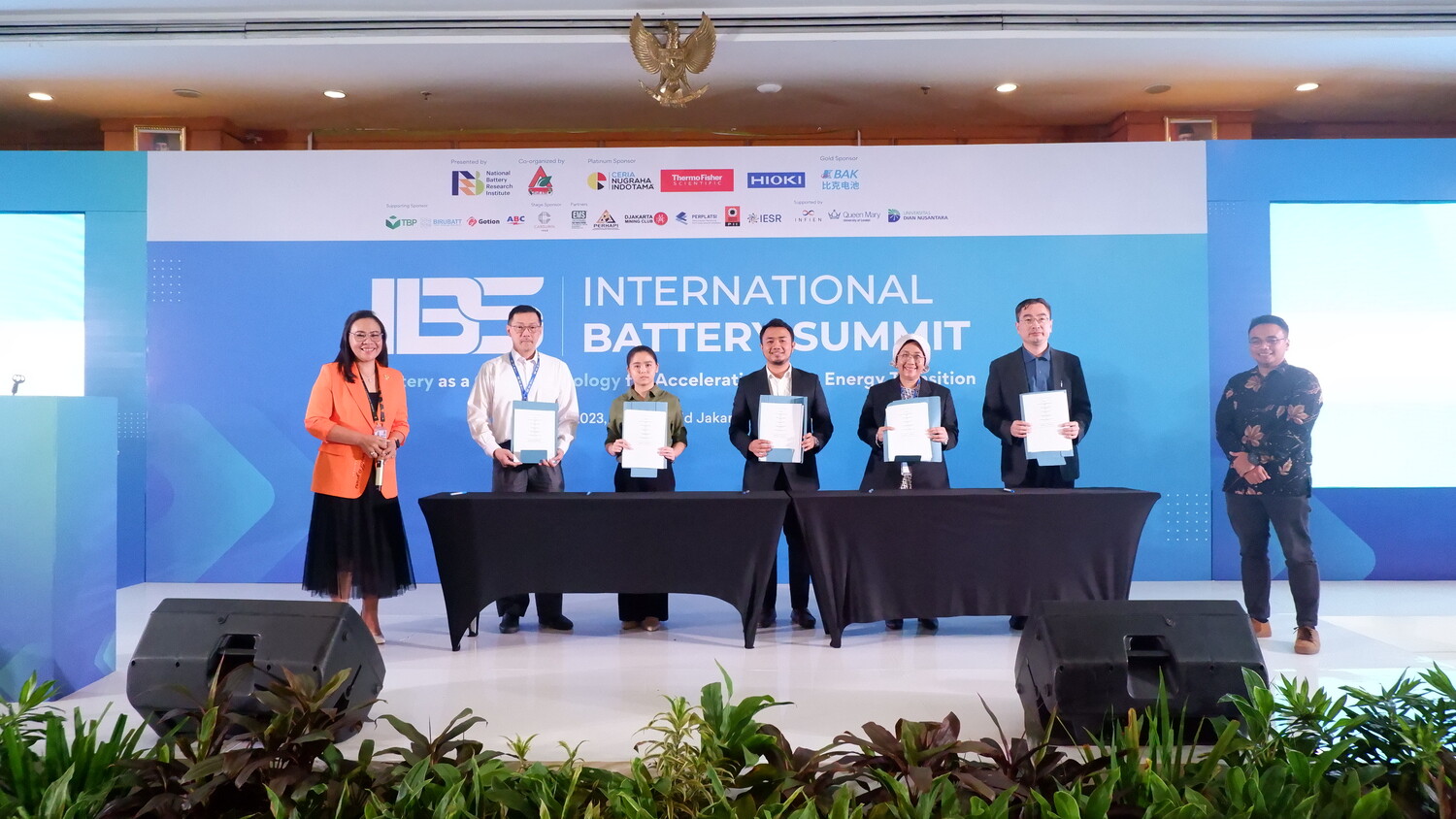 IBS 2023 received a lot of feedback appreciating NBRI for successfully gathering various battery industry players to gather and discuss the progress of the battery ecosystem in Indonesia. Participants hope that IBS can be held again with participants and speakers from all over the world to broaden Indonesia's perspective on the battery industry.
For more information about topics being covered in IBS 2023, click the links below.
Battery Standardization in Indonesia
https://otomotif.bisnis.com/read/20230801/275/1680470/pemerintah-wajib-standardisasi-baterai-kendaraan-listrik-ini-alasannya
https://www.kompas.id/baca/ekonomi/2023/08/01/indonesia-butuh-standar-baterai-kendaraan-listrik
https://epaper.kompas.id/pdf/show/20230802
Development of the Indonesian battery industry
https://www.mnctrijaya.com/news/detail/61227/ibs-2023-optimis-indonesia-5-tahun-kedepan-jadi-raja-baterai
https://mediaindonesia.com/ekonomi/601345/indonesia-harus-punya-roadmap-pengembangan-baterai
https://voi.id/ekonomi/298131/nbri-baterai-jadi-teknologi-kunci-dalam-transisi-energi-di-indonesia
https://www.youtube.com/watch?v=YDxaCDkRMYk
https://www.youtube.com/watch?v=bZ6fUf01EIM&feature=youtu.be