Focused Group Discussion Explores Battery Standardization in Indonesia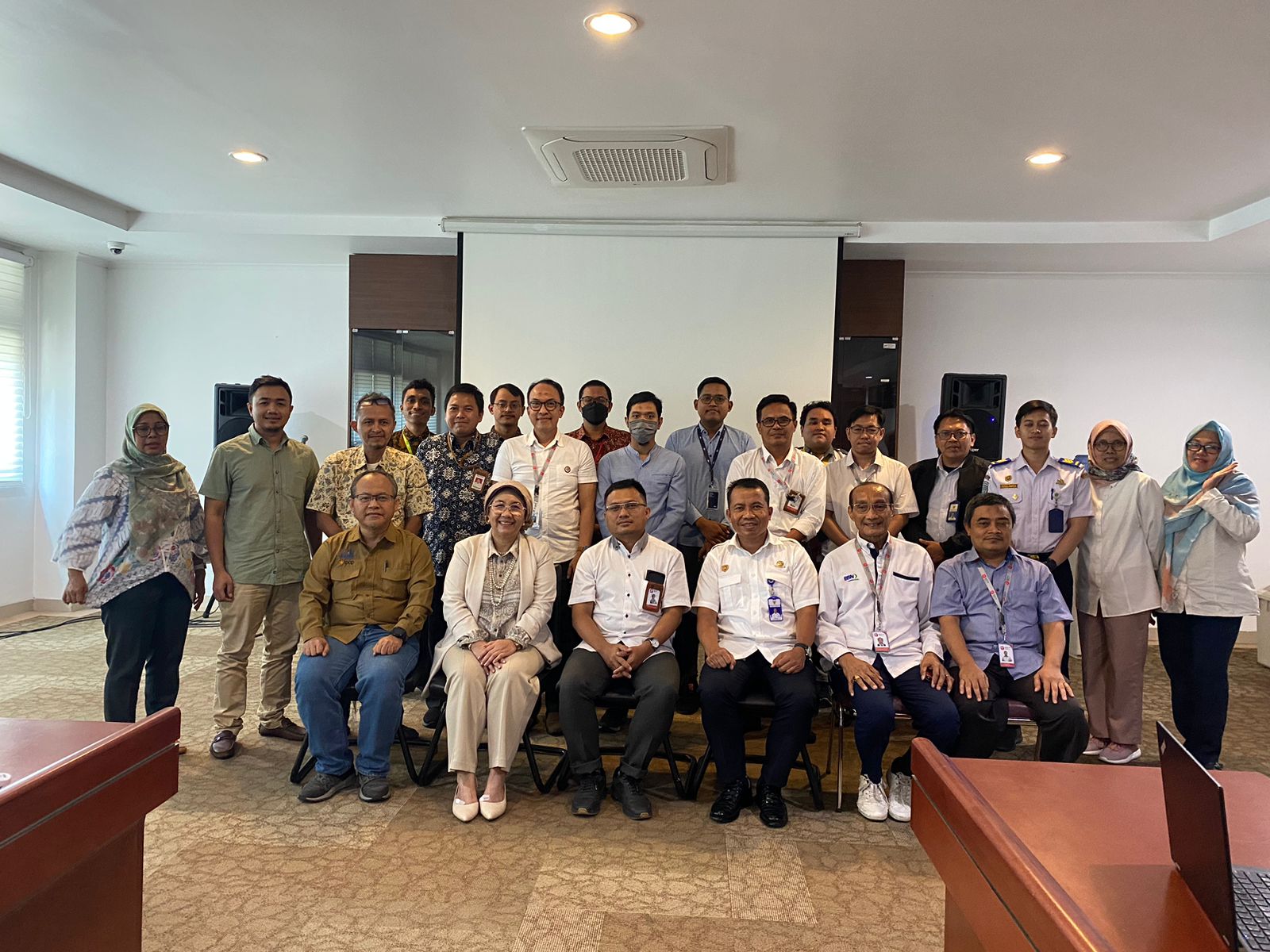 South Tangerang, 22 May 2023 – The current condition of battery standardization in Indonesia becomes the main topic during a focused group discussion (22/05) at the Management Building of the National Research and Innovation Agency (BRIN). The FGD, organized jointly by the National Battery Research Institute (NBRI) and BRIN, was one of the research implementations under the Net Zero Emission Research Grants from the New Energy and Industrial Technology Development Organization (NEDO), Japan.
With over 30 participants including experts, governments officials, researchers and industry representatives, the discussion shed light on key research progress, existing standardization for battery, and other emerging issue on battery technology, particularly on battery swap application and its ecosystem.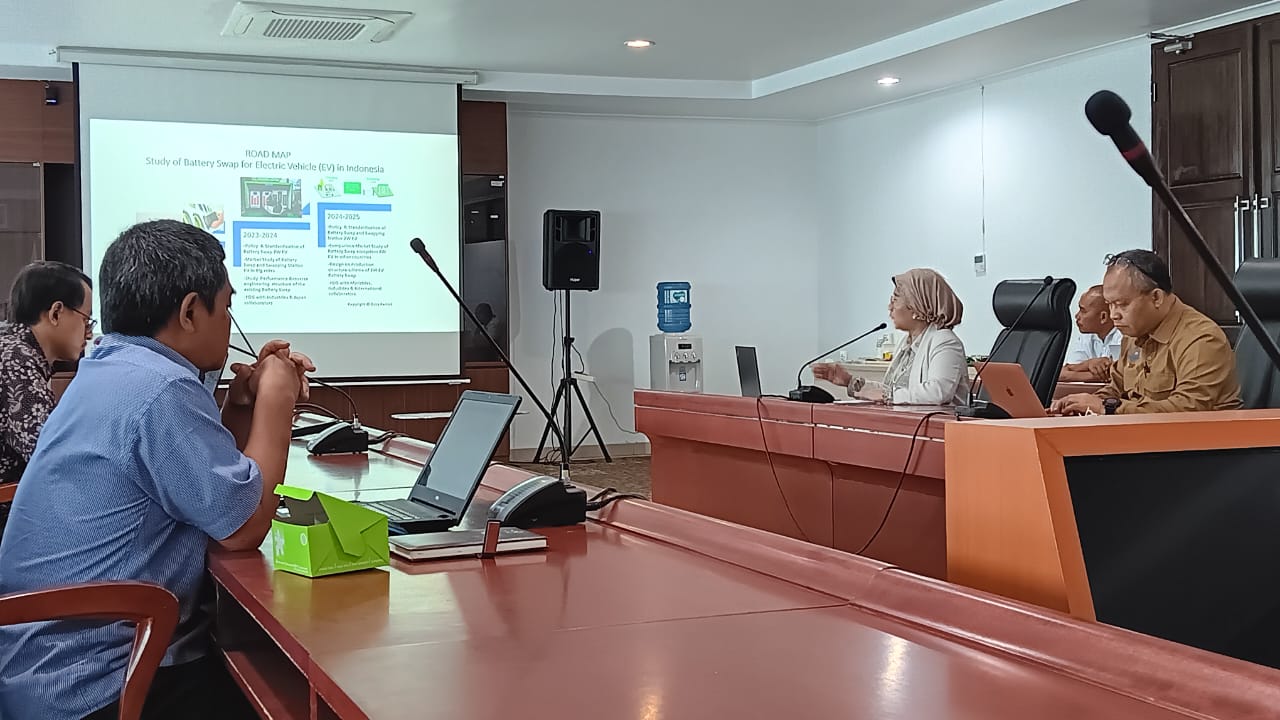 Prof. Evvy Kartini, Chief Researcher of the project, led the dissemination of research progress on market studies, battery standardization, and reverse engineering for battery technology, with specific focus on battery swap. The insights shared by Prof. Evvy Kartini offered valuable perspective to the participants, fostering discussions on the current state of battery technology for two-wheeled electric vehicles (2W-EV) and the grand plan set forth by the Ministry of Transportation.
The FGD emphasized the importance of collaboration among experts, government bodies, researchers, and industry stakeholders to drive the future battery standardization in Indonesia. By sharing research findings and fostering open dialogue, participants collectively worked towards strengthening the domestic ecosystem for battery technology in the EV ecosystem. This collaboration is vital to ensuring the development of standardized, safe, and efficient battery solutions that will fuel the growth of the EV market. At the same time, it also supports the country's ambitious goals of achieving a sustainable, net zero emission transportation sector.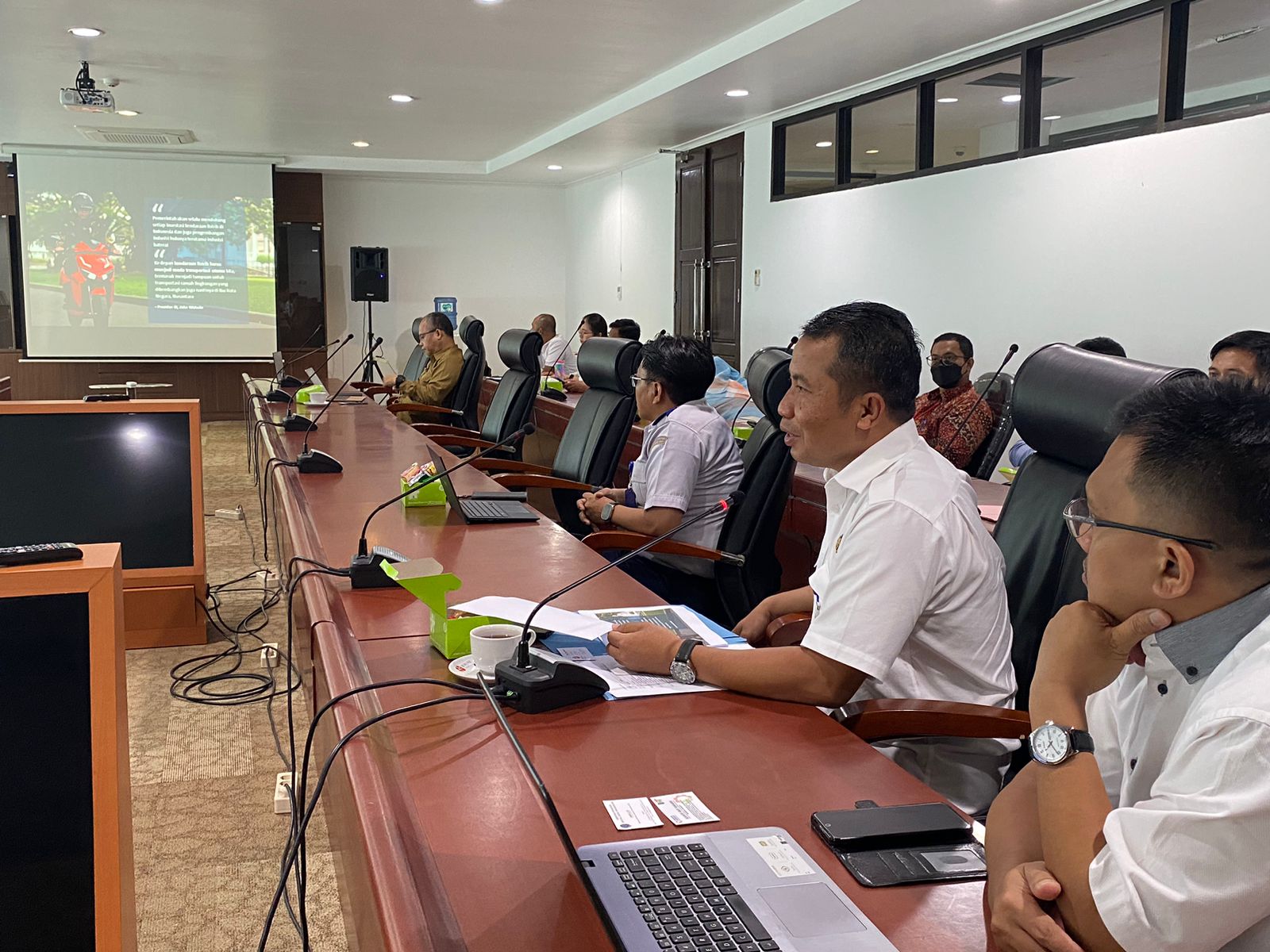 Looking ahead, suggestions for strengthening the domestic ecosystem on battery technology for EVs emerged from the discussion. Participants highlighted the need for continued research efforts, increased collaboration between research institutions and industry, and the establishment of clear standards and regulations to guide the development and adoption of battery technologies. These suggestions aim to create an enabling environment that nurtures innovation, promotes local manufacturing, and drives the growth of robust EV ecosystem in Indonesia.
The FGD served as a stepping stone towards fostering collaboration, research advancements, and standardization in the battery sector. With a shared commitment to sustainable transportation, the collaborative efforts of NBRI, BRIN, and other stakeholders are poised to pave the way for a thriving domestic battery ecosystem in Indonesia (MWSM).