Establish National Battery Ecosystem with TS60S
South Tangerang, August 22, 2022 – The transition from fossil energy to new and renewable energy requires the cooperation of many parties. This was stated by Prof. Dr. rer. nat. Evvy Kartini in a meeting between NBRI and battery companies from South Korea, namely TS60S and PT IBSG at the NBRI Office, Monday (22/8).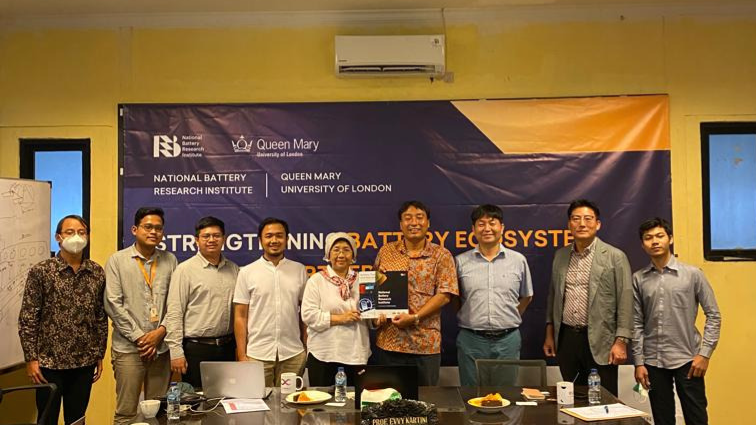 The real challenge in the transition to renewable energy is to create a strong national ecosystem. "In the future, the Indonesian electric car market will grow and the national industry must be able to answer market needs," said Prof. Dr. rer. nat. Evvy Kartini, the founder of NBRI.
The visit from TS60S and PT IBSG to the NBRI office were represented by Mr. Kang Sung Seok as CEO of TS60S and also Mr. Richard Choi as President Director of PT IBSG. The meeting between NBRI and TS60S and PT IBSG discuss the development of batteries in the industry. This meeting is expected to be a good start in establishing industrial relations between Indonesia and South Korea. (HQ)