MILLENIALS TALKS IS BACK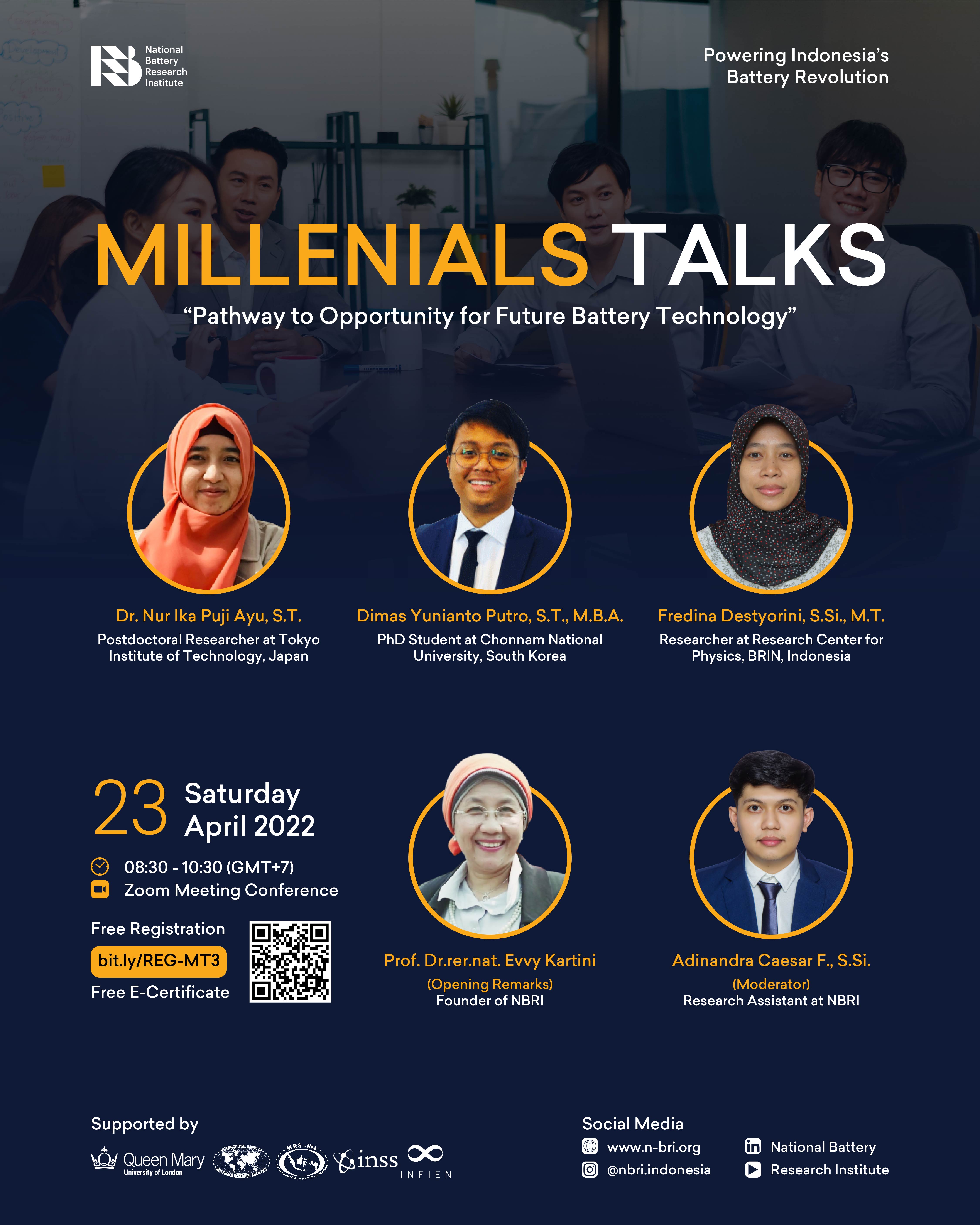 The National Battery Research Institute (NBRI) proudly present Millenials Talks with the topic Pathway to Opportunity for Future Battery Technology. We hope to bring an insightful discussion of battery technology in various areas, including materials, components, devices, applications, etc. We hope to provide an understanding for millenials to get involved in battery research to make a better global future by using green energy. The experience of the speakers will be very useful to share and discuss as well as to open up pathways to opportunities for those who want to study and have a career in this field.
What will you get through this webinar:
● Sharing knowledge about research related to battery technology.
● Sharing experience about universities and institutions and their research topics.
● Discussing the path to opportunity for millenials in the energy sector.
Free registration and e-certificate
Grab your seat now before 23 April 2022
You can register via bit.ly/REG-MT3 or by scanning the QR code
Contact Person:
Dinan (+62 823 6171 1999)