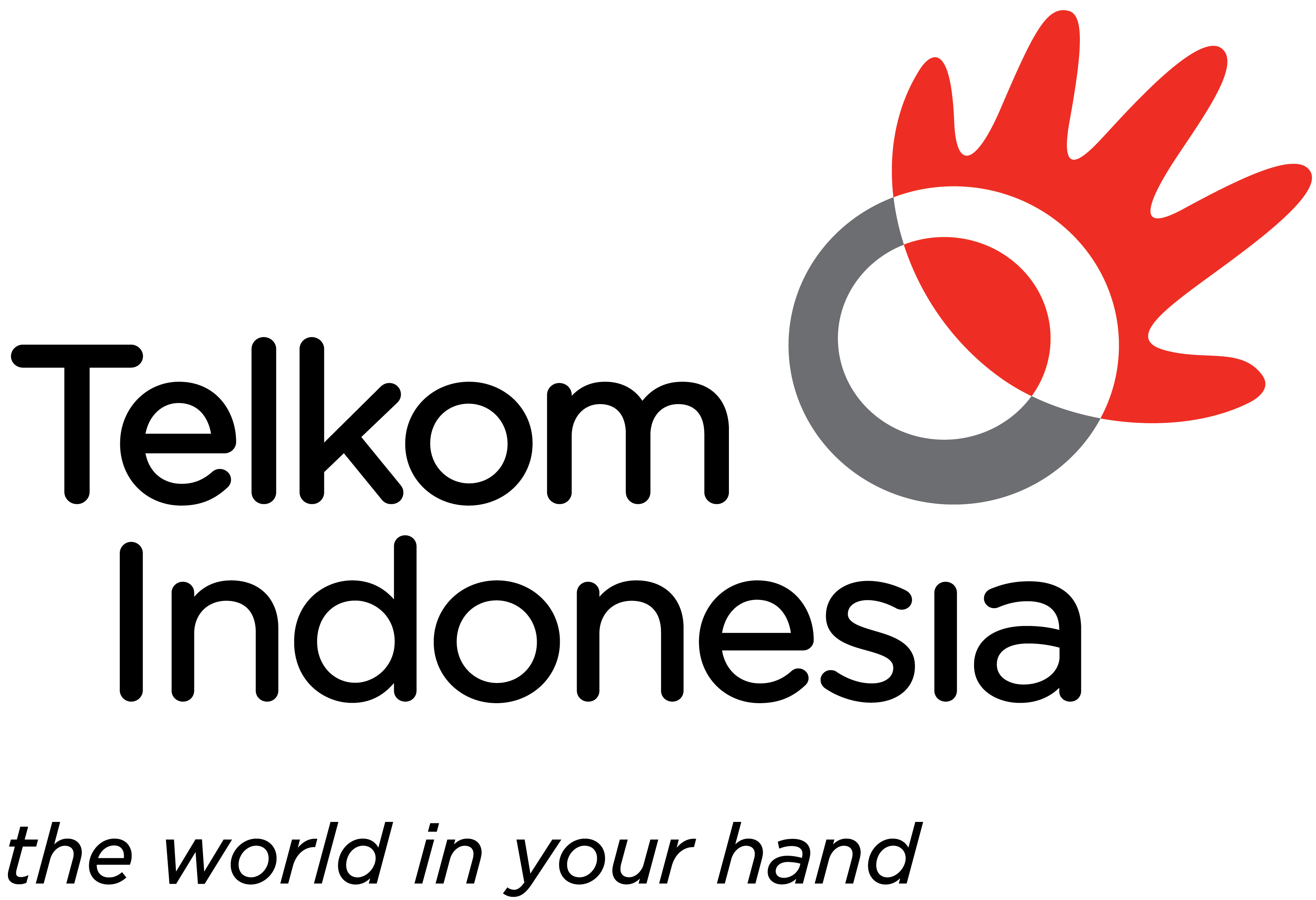 PT Telkom Indonesia (Persero) Tbk (Telkom) is a state-owned information and communications technology enterprise and telecommunications network in Indonesia. The Government of Indonesia is the majority shareholder with 52.09 percent shares while the remaining 47.91 percent shares belong to public shareholders. Telkom's shares are traded on the Indonesian Stock Exchange (IDX) where it is listed as "TLKM" and on the New York Stock Exchange (NYSE), which lists it as "TLK".
As it transforms to become a digital telecommunication company, TelkomGroup implements a customer-oriented business and company operational strategy. The transformation aims to trim down TelkomGroup's organization to be leaner and more agile in adapting the fast-changing nature of telecommunications industry. The new organization is expected to be able to improve efficiency and be more effective in producing a quality customer experience.
TelkomGroup's activities grow and change in accordance to the development of new technology, information and digitalization, but still within the corridor of telecommunications and information technology. This is evident in the newly developed business lines, which complements the company's existing legacy business.
Telkom now categorize its portfolio into 3 Digital Bussiness Domain:
Digital Connectivity: Fiber to the x (FTTx), 5G, Software Defined Networking (SDN)/ Network Function Virtualization (NFV)/ Satellite
Digital Platform: Data Center, Cloud, Internet of Things (IoT), Big Data/ Artificial Intelligence (AI), Cybersecurity
Digital Services: Enterprise, Consumer
For responding the industry shift to Digital, for supporting National Digitization and for internalizing the transformation agenda Telkom has redefined its Purpose, Vision, and Missions.
Purpose: To build a more prosperous and competitive nation as well as deliver the best value to our stakeholders.
Vision: To be the most preferred digital telco to empower the society.
Mission:
Advance rapid buildout of sustainable intelligent digital infrastructure and platforms tat is affordable and accessible to all.
Nature best-in-class digital talent that helps develop nation's digital capabillities and increase digital adoption.
Orchestrate digital ecosystem to deliver superior customer experience.
Visit their website: https://www.telkom.co.id/sites